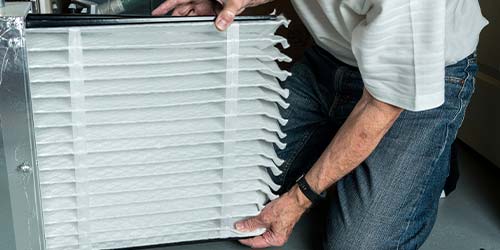 Water Heater Repair and Maintenance
Heating issues can arise at any time throughout the year and when they do, it's important not to delay heater repair. You risk everything from higher energy bills, to costly breakdowns, to safety hazards such as carbon monoxide leaks. At the first sign of trouble, our experienced team will come to your home and deliver the repairs that put your heater back on track to safe, efficient, reliable operation. From routine filter changes and cleaning, to component replacements and repairs, your heat is in good hands with us.
New Furnace Installations
If you've had the same heater for more than a decade, it may be due for an upgrade. Newer units are more efficient, reliable and last longer, giving you better bang for your buck when it comes to heating your home and facilitating good airflow. Chat with us about new options that are right for your home. If you choose to make an upgrade, count on us to handle the entire thing—from removal and disposal of your outdated unit, to complete hookup and testing for your new one.
Water Heater Service and Installation
Not getting the reliable hot water you need on a daily basis? We can troubleshoot your tank and provide water heater repair to get the warm water flowing reliably again. Or, if your water heater is more than a decade old, we'll introduce you to affordable, reliable new options that'll give you the hot water you need each and every day—from your morning shower to handwashing and cooking.
Call for Reliable Heating Services
Is your heater making strange noises? Cycling too rapidly? Not working at all? At the first sign of a problem, call A & R Refrigeration, Inc. for solutions. We provide the heater and water heater services homeowners in Chowchilla, CA need to keep these vital systems up and running. Contact us today at 559-665-4797 to schedule heater repair, air conditioning repair, AC maintenance, and more.