Routine Heating & AC Maintenance Services
Most homeowners run their AC units daily during peak summer season, and often throughout the year to beat the California heat. This constant reliance on the unit means it needs routine care and AC maintenance services periodically throughout the year. Call us to handle the essentials, including:
Replace filter
Clean evaporator coils and condensers
Clear clogs and clean drain lines
Remove standing water from drain pan
Replace belts and hoses
Inspect ducts for dust, mold or debris
When we're done with your AC unit, it'll function at peak efficiency, keeping you cool no matter what the outside temperatures get up to!
Seasonal Startup/Shutdown Service
Many homeowners choose to shut down or perform seasonal maintenance on air conditioning units. As we head into fall and winter, call us to get your unit ready for the period of inactivity ahead. Then, in spring, we're available for startup services that prime your unit for heavy use over the coming months.
Maintenance Membership Plan
Never miss scheduled maintenance ever again! Through our maintenance membership plan, Chowchilla, CA area homeowners get the scheduled service they need to keep their HVAC systems working effectively. Through our plan you get priority service, great discounts and more! Call today to inquire about joining our maintenance membership plan.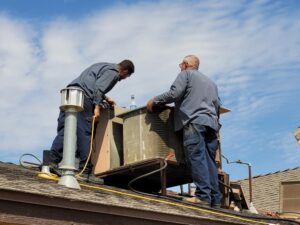 Be Proactive, Protect Your HVAC
A & R Refrigeration, Inc. is ready to perform maintenance on air conditioning units and heaters, so you can rely on these systems all year round. Contact us today at 559-665-4797 to schedule routine service for your heater or air conditioning unit, or to ask us about our heating and AC maintenance membership plan, air conditioning repair, and heater repair.